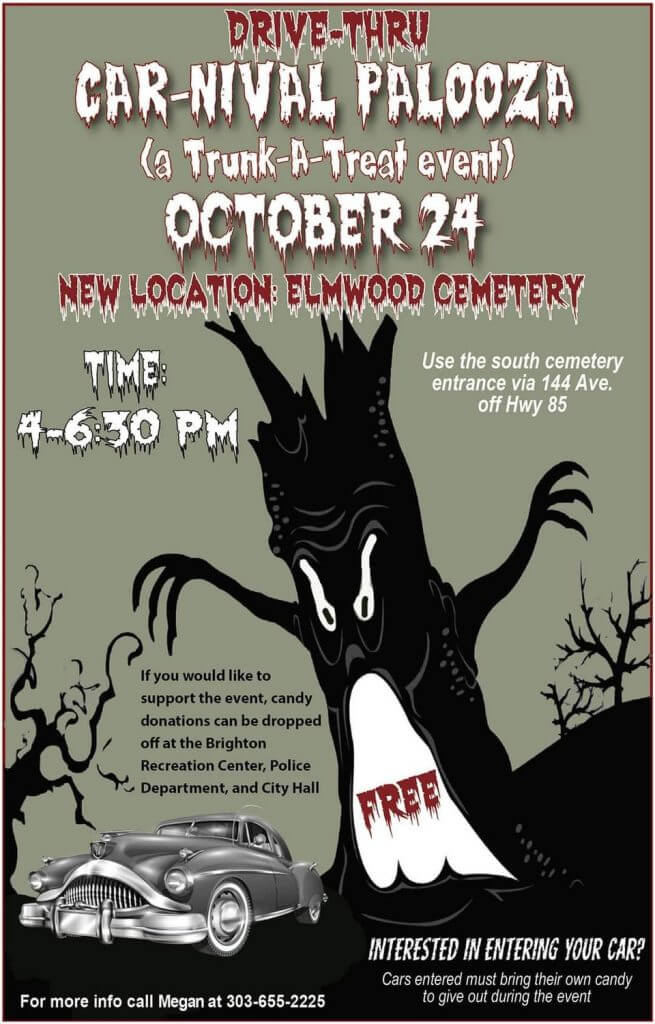 Hosted By: Dark Horse 4x4 Colorado
Get ready for ℂ𝕒𝕣-𝕟𝕚𝕧𝕒𝕝 ℙ𝕒𝕝𝕠𝕠𝕫𝕒 on Saturday, Oct. 24!
The annual trunk-or-treat event will look a bit different this year as a drive-thru at a new location – Elmwood Cemetery (14800 Old Brighton Rd.).
Share with someone who might want to attend this Event.