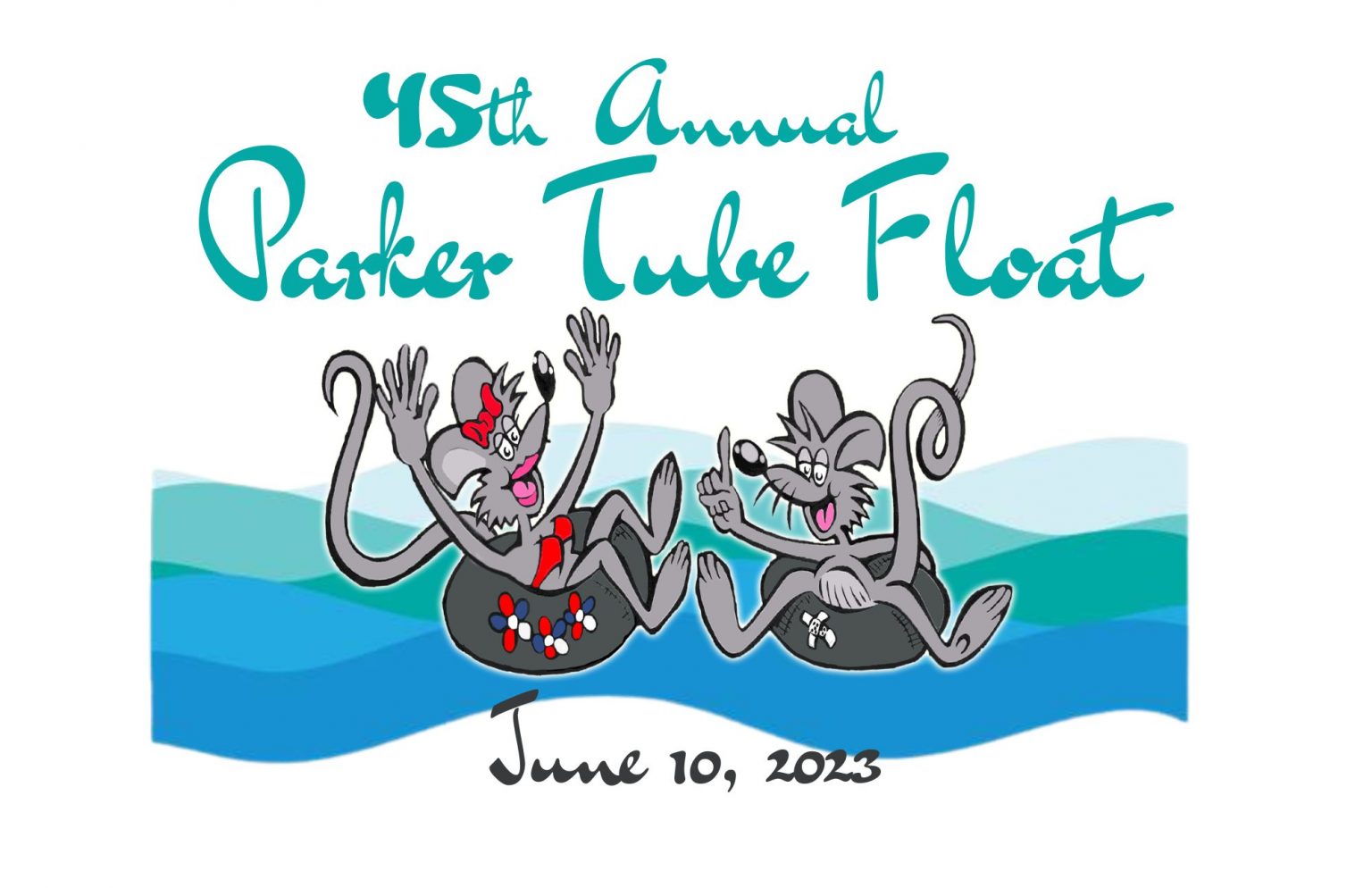 45th Annual Parker Tube Float
136
136 people viewed this event.
40.00
The 45th Annual Parker Tube Float will be held on Saturday June 10, 2023.
Online Registration will open March 1, 2023.
You can register online or by visiting the Parker Regional Chamber of Commerce & Tourism office or at one of the off site locations (Roadrunner Floating Dock Bar, Pirate's Den, Sandbar Resort, Castle Rock, River Lodge, Branson's Resort, Echo Lodge, The Bar and Spanky's RV and Marine).
The 45th Annual Parker Tube Float registration will be at La Paz County Park from 8 A.M to 11 A.M. with the float ending at 4 P.M. (NO-WAKE ZONE EXPIRES). Park at La Paz County Park ($10.00 parking fee) and we will shuttle you to Buckskin Mountain State Park where the starting line is. We will have air compressors available to inflate your floats and get ready to launch. Ice will also be available for purchase. Once you are ready you will enter the beautiful Colorado River, passing many different bars and restaurants as you float down to the finish line at La Paz County Park/Pirate's Den Resort located where you originally parked.
We strongly suggest you pre-register as it is $30.00 per person. Once pre-registration closes the fee is $40.00 per person including if you register the morning of the event. An additional fee of $30.00 is required if you will be using a motorized vessel to assist your floating group.
Changes for 2023 Parker Tube Float. We will not allow boats with any IO, Outboard or prop. Only allowed vessels will be jet boats or personal water crafts ONLY!
Water crafts are not allowed to launch at the registration area or starting line. You will either need to launch at the Public Launch Ramp or a park if they offer a launch ramp. You will need to your vessel via the Colorado River to the starting line at Buckskin Mountain State Park.
The first 300 registered will receive a free event tank top.
All pre-registered will be entered into a drawing for fabulous prizes.
Pirate's Den will be hosting the After Float Party with music, drink specials and fun.